South Chicago Musings During the Morning Commute
At 8:09 in the morning, I get into my Uber which I requested from the app on my iPhone. Honda Civic, hybrid model. I like the on-screen system, it has icons that remind me of iOS. I own an iPhone and I like how it keeps me on top of my day and connected to things that matter to me.
As my driver is traversing through city streets, I look at the road ahead of me and I see South Chicago Avenue painted with bike lane access. It's a stretch of road that runs diagonally, from 67th Street to the northwest going southeast to 93rd Street. This takes me back to my riding days when I biked to work. The vast expanse of road that I look forward to riding on makes me appreciate the accessibility that the city provides to providing spaces to those who want to maintain an active and healthy life.
While I am at the intersection of 79th and Stony Island, I remember when I would get a bit nervous coming to the light. It's a big intersection where sometimes, car drivers aren't considerate of bicyclists. Luckily, before the light changes, I'm making myself visible to oncoming drivers making hand signals suggesting I'm going straight across, akin to construction workers mitigating traffic. The light changes green and I'm crossing. My efforts are not in vain. Thankfully, this light and journey is uneventful.
Now coming up to 71st and South Chicago, it appears–and subjectively is–easier to turn into Cottage Grove Avenue. Making my soft right turn, I relish in the smooth road for the next four blocks before it gets bumpy again. I see a Divvy ride share station and quickly ponder, is it utilized as often as other stations in downtown or up north, for example? I like how it's available, but let's face it infrastructure, demand, and support isn't as plentiful south of 57th Street as it would be north of it.
One amenity that south siders have that I've heard others would like to see elsewhere is a velodrome. It's a bicycle racing track. There is one on the city's southeast side, on 87th and Burley near the 87th Street/South Chicago Metra Station. Generally speaking, the south side is an economically depressed part of the city that lost a lot of vitality when the steel mills relocated to countries whose labour costs are significantly cheaper than the United States.
In the end, contrary to those who say it would be more feasible to have the velodrome up north, I'm glad that it is here in the southeast side. Again, we don't have much and it will be a challenge to get it up and running. We've accomplished so much this past year and there's a lot more to go. With an unparalleled spunk and moxie that can't be matched, us south siders will come together and sustain a landmark that we can be proud to call our own; and will continue to be ours. With spirit and determination, let our efforts not be in vain.
——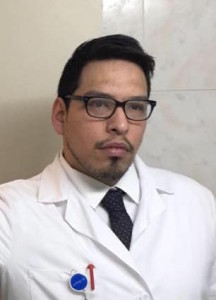 This is Pablo's first venture into blogging and is very excited about this endeavour. He is a Board member for the South Chicago Velodrome Association and opening the gate Saturday morning for the 10th Ward's Clean & Green day of service / Spring Cleaning at the Velodrome. During the day (and night), he can be found at Regenstein Library paying those invoices and moonlights at a Pharmacy where he tends to his patients in the safe and efficacious use of prescription medicine. He can be reached at pablo@chicagovelodrome.com